WE HAVE MOVED TO 1135 FOX LANDING COURT, SEVIERVILLE, TN 37862. YOU WILL FIND US JUST BELOW REAMS AND URGENT CARE ON VETERANS BLVD.
Tennessee Laser and Skin Rejuvenation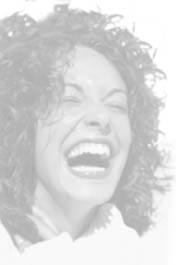 Welcome to our facility. Our practice consists of a number of approaches to aesthetic medicine. Body sculpting with Smart lipo and tumescent liposuction, laser facial resurfacing with the latest CO2 lasers, and treatment of conditions like benign moles and rosacea to name just a few procedures offered at Tennessee Laser & Skin Rejuvenation.
Dr. Johnson also specialize in dermal fillers, Botox, treatment of leg veins, microdermabrasion, cheek and chin implants with injectable calcium. IPL, radiofrequency skin tightening and hair removal are also available. Introducing TOTALFX!
See below for the many treatments of Laser and Skin needs:
NEW Products to enhance your beautiful body!
Introducing
LightSheer Duet
Rethink the Business of Hair Removal
We've revolutionized the Gold Standard LightSheer with vacuum-assist technology and by dramatically increasing the spot size to 22×35 mm. The LightSheer DUET enables you to treat backs and legs comfortable in only 15 minutes, making hair removal profitable… without anesthetics and gels.
* No topical anesthetic required.
* Eliminate prep time.
* Reduce treatment times up to 75%.
* Differentiate your practice.
* Grow your patient base.
* Grow your profits.
High-speed integrated vacuum-assist technology.
1. Vacuum draws skin into handpiece;
2. Dermis is stretched thin;
3. Hair follicle is pulled closer to energy source.
4. Melanocytes are spread apart; blood flow is constricted.
5. Energy is applied.
6. Skin is released;
7. Hair follicles are damaged;
8. Tip moved to next location.
* Reduction in competing chromophores enables more efficient delivery of laser energy.
* Lower required fluence levels produce a more comfortable procedure, eliminating the need for topical anesthetics.
Depth of Penetration
Larger spot size enables greater depth of penetration, for improved absorption of energy at the target follicle.
"I've used several laser hair removal devices in my practice… LightSheer remains the 'goldstandard' because it is the most effective for targeting unwanted hair. Effectiveness, long lasting results, satisfied patients… all add up to repeat business and positive referrals." – Beth Haney, NP.
"Patients will love it. Nurses will love it… I recently treated a large gentleman's back and in the 20 minutes it took to treat him, he was practically falling asleep – the treatment was that comfortable." – Christine Dierickx, MD.
DeepFX™ | ActiveFX™
• Improve deep wrinkles, fine lines, tone and texture – in one single treatment.
• Get dramatic tightening and rejuvenation without surgery.
• Experience less downtime compared to similar treatments.
What is it?
The total skincare solution.
DeepFX™ | ActiveFX™ are two fractions resurfacing solutions of the UltraPulse® and AcuPulse™ systems. With DeepFX™ | ActiveFX™ your physician can offer you dramatic
results on a range of skin aging concerns, from deep wrinkles to fine lines and uneven skin tone and texture. DeepFX™ and ActiveFX™ affect different layers of your skin, depending on your specific concern.
Is it safe?
Developed by the pioneer of aesthetic medicine and trusted by leading professionals around the world, both DeepFX™ and ActiveFX™ have received FDA clearance for treatment and have been clinically validated in dozens of studies. Lumenis® energy-based treatments must be performed by a physician or an authorized provider in your region. Energy-base treatments are not suitable for everyone and carry some risks. Be sure to consult with your treatment provider before choosing this treatment.
What Should I Expect?
When will I see results?
The main advantage of DeepFX™ and ActiveFX™ is that results are visible after one single treatment. As your skin heals following the treatment, you will begin to notice an improvement in wrinkles, fine lines, tone and texture. You should expect to continue to see improvement for up to two years following the procedure.
What can I expect after treatment?
Immediately following treatment, your skin will be warm and may be slightly red and swollen, depending on your customized treatment settings. Most patients are able to resume their daily activities within a week. To support you in the healing process, a daily skincare routine should be prescribed.
• Face-lift   • Moles   • Acne Scarring   • Rosacea
• Smartlipo   • Tumescent Liposuction   • Laser Resurfacing
• TotalFX   • DeepFX   • ActiveFX
•IPL Photofacial   • Radio-frequency Tightening
• Botox Cosmetic Injections   • Dermal Fillers
• Injectable Implants   • Sclerotherapy (Leg Veins)
• Hair Removal   • Tattoo Removal
• Microdermabrasion
FREE CONSULTATION!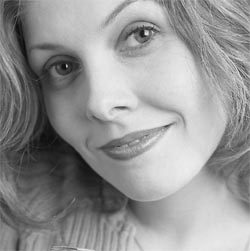 We can help you decide which cosmetic care is right for you. We can take one step at a time or perform multiple-step procedures all at once. Call us at 865-908-3636 for an appointment.
OUT OF TOWN PATIENTS – If you are a patient traveling from out-of-the-area, please Click Here for area information about where you can relax, see area points of interest and remain completely comfortable as you rejuvenate.